Brett Fairweather (Aka Mr JUMP JAM) and/or Cindy Smith (Head Judge Australasia), developing your students into competitors or leaders
Register your students and learn from the best!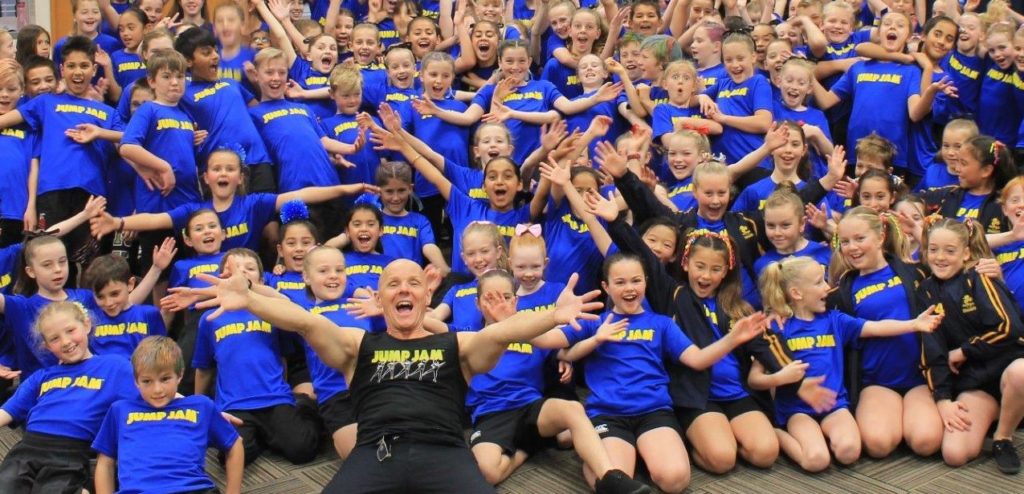 The Learning Outcomes of this 90 minute workshop, recommended for Year 4 – 8 students
Learn & retain knowledge of all the moves to a new routine
*Perform with correct technique and energy
*Learn to create and use vocal calls, chants and singing to maximize performances
*Gain confidence with skills, facial expressions and character acting to enhance their stage confidence
*These are all areas we judge in the competitions and can be found in our competition rules.
Cost $100 +GST for up to 10 students
$10+GST per student for 11+
Remember if you book early for the workshop, Brett or Cindy will prioritize a free 20 minute JUMP JAM session in your school as well. These spots are limited and available to schools within the town/city/dates of the workshop. Only available for licensed JUMP JAM schools.
Refund Policy: If on the day of the workshop a student(s) cannot attend we will refund only if numbers of attendance are over 10 students. Therefore should you register 11 students and one not able to attend on the day, $11.50 will be able to be refunded. However if you register 8 students and one not able to attend, there is no refund. Substitute students are allowed.